Quality Control and R&D
Promotion Film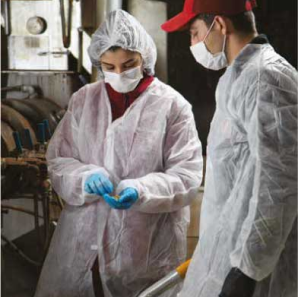 Tasty and Healthy Food
While giving importance to the palate of our pawed friends, we also consider their health and strive to manufacture easy to digest tasty products in line with the efforts of our nutrition experts which will support their developments.
Food Safety
We process high quality products with advanced technology thus manufacturing the healthiest products for our little friends, because we love them all.
Our Quality Control Stages

Our Quality Certificates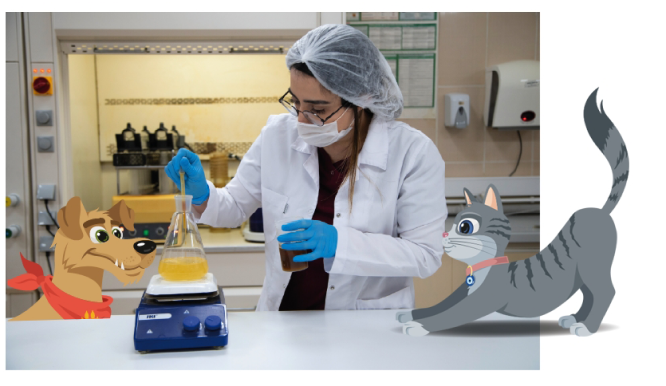 We conduct physical, chemical, microbiological and toxicological quality control analyses for our products at all stages of our production thus inspecting their suitability for pet health, because we want to make sure that the foods we serve our furry friends are perfect in every way.
We conduct chemical analyses via wet analysis methods (raw protein, raw fat, rat fiber, raw ash, starch, calcium, phosphorous, sodium, free fatty acid ratio, peroxide value, dry matter, water activity etc.) at our microbiology and chemistry laboratory working in coordination with our production unit where we can carry out about 28 different parameter analyses and we subject the results of these tests to accuracy tests through parallel analyses using NIR (near infra-red spectroscopy) device.
PARAMETER ANALYSIS
7.000+
168.000+
2.000.000+
In the other stage of the analyses, we consider the samples with regard to microbiological quality criteria of Enterobactericeae spp. and Salmonella in addition to mycotoxin (aflatoxin) pollution analysis from a toxicological perspective. Finally, we test the sustainability of our product characteristics at high quality standards through physical assessments (density, homogeneity, form integrity, particle durability index test) and past production comparisons (product archive) thus striving to provide the same quality and taste foods to our furry friends.