Company Profile
Promotion Film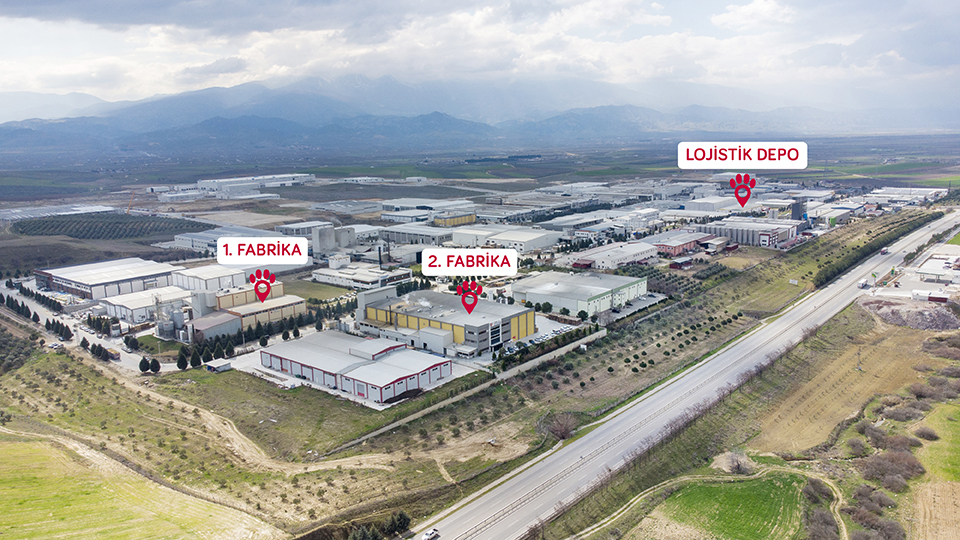 As Lider Pet Food family,we have been rewriting, developing and sharing the recipe tor happiness for our furry friends since 2009. Because we are hiding the recipe tor happiness in each and every bite to ensure that they lead longer and healthier lives.
We have worked, worked and worked nonstop since the time of our establishment in order to provide a happy life to our furry friends and to create benefits tor them... We grew more and more every day by reaching thousands of sale-spots in the pet food sector. We grew so much that we started to high tonnage capacity production at our modern and high technology Manisa Salihli facility.
As a company believing that the secret to the recipe tor happiness lies in sharing it, we took our place at all shelves in Turkey to ensure that you can find us anytime anywhere. But we never settled fot this... We entered the homes and hearts of pet owners all across the globe by exporting our products to over 60 countries. As is the case tor all things performed with happiness, we knew that we would also be successful in this endeavor; we became the largest exporter of the sector in 2020.
Always acting with the responsibility of being a ""Leader"",we aimed to reduce our dependence on"
foreign countries striving to carry our own national brands to global markets. We never abstained from taking courageous steps tor actualizing our goals; we ensured that our facility took its place among the approved companies tor export to European Union countries by meeting the required standards. in short; we succeeded in transporting the recipe tor happiness in each of our food bites to our furry friends all over the globe.
As Lider Pet Food, we will continue to stand by our customers and their furry friends with our happiness guaranteed recipes blending our expertise with scientifically proven methods related with pet health.